Mission: Groom Student to be Entrepreneur, Desire for Success.
Vision: Once Clients Think Of Security, First to Think of You.
Values : Honesty, Integrity, Respect, Gratitude, Fast Response & New Challenges.
Our Hands on Training covers 
1 Electrical & Cabling Installation, 2 CAD & Soldering, 3 Digital Electronics, 4 Analogue Electronics,
5 Programming Fundamentals, 6 loT Fundamentals, 7 Networking & Communications Fundamentals, 8 Cybersecurity Fundamentals*
9 System Administration, 10 Networking for Security System, 11 CAD for Security System, 12 Intrusion Detection System, 
13 Access Control System, 14 Video Surveillance Technology, 15 Video Surveillance System
17 Security System Integration, 18 Project Management, 19 Al for Security System, 20 Cybersecurity for Physical System*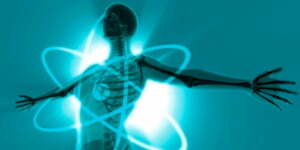 We have the Best Doctor Best Medicine to resolve personal difficulties with NO Pain!!
Lack of Confidence? 缺乏信心?

Can't Speak Properly? 
恐惧演说?
Nervous Speaking to Strangers? 
面对陌生人 忐忑不安??
ITE Internship in 2016 2017 2018 2019 2020
Apply what you had learned from College, Poly, Uni

 – installation, Troubleshooting and upgrading of security systems including CCTVs, Access Control Systems and Intrusion Detection Systems.
Ground Training plus Response Handling Skill with Deep Experience Supervisor and Real Clients Demand & Feedback.
Apply your technical skills and play an active role in protecting our homes, work and public spaces.
Turning DJ, CNA, HIK HQ GM... as Friends
Happy Moment - Learn & Earn, Be Responsible to Family, Gain Respect, Reward Yourself with Honesty & Integrity.
What are the things that you need to watch out when you join a company?
(Salary + Position + Assess + Training + Further Study)
Company good track records.

Has the Company Innovate on New Market? New Products? New Services past 6 months?

Is there a good Supervisor coaching you?

Has graduated Interns come back to work Full Time or Part Time? Are they empower?

Helps to apply grants funding for you to upgrade further study & explore more opportunities?

Learning New Skills daily avoid disruption.

Building up your Profile and Reference by Reviews, Artworks, Transactions and Results.

Exposure to the market, Other Companies & Employers.